A Reiki Master's Story

"I have practiced Reiki for 14 years now and can only begin to explain how much it has changed my life. Being diagnosed with a debilitating spine condition in 2004, I had to completely re-address my life and everything in it. My physical and mental well-being needed taking care of as I faced all kinds of mobility problems as well as invasive, risky spinal surgeries and/or a life dependent on strong pain medication. Before accepting surgery I decided to study anatomy to understand my condition as well as many kinds of therapies to see if they offered relief. It was Reiki that helped me enormously to cope with my pain issues and to gain new perspective, accepting life with it's new circumstances and helping me to see it as a pathway to a positive new lifestyle.
I became a Master Teacher in 2008 and nothing gives me more pleasure than seeing the effects that Reiki has on other people. I love introducing new people to this wonderful life-changing technique and I have never felt better in my life than when I practise everyday. Of course, being human, there are times when old habits creep back, in which I am not as healthy or disciplined as I would like to be! But Reiki is always there for me and offers great balance to life, as soon as I take up practise again following the Reiki Principles I become re-energised and focused in mind and body, pain diminishes and clarity of thought kicks in. Old emotional issues feel less significant and being more spiritually aware benefits my relationships, becoming more accepting of others as well as of myself and the world in general.
Put simply, life is a great deal better since being introduced to Reiki."
Kellie Gilmour, Usui Shiki Ryoho Reiki Master Teacher, Jikiden Okuden Practitioner, Holistic Reiki Master Practitioner ITEC UK Reiki Federation Master Teacher Member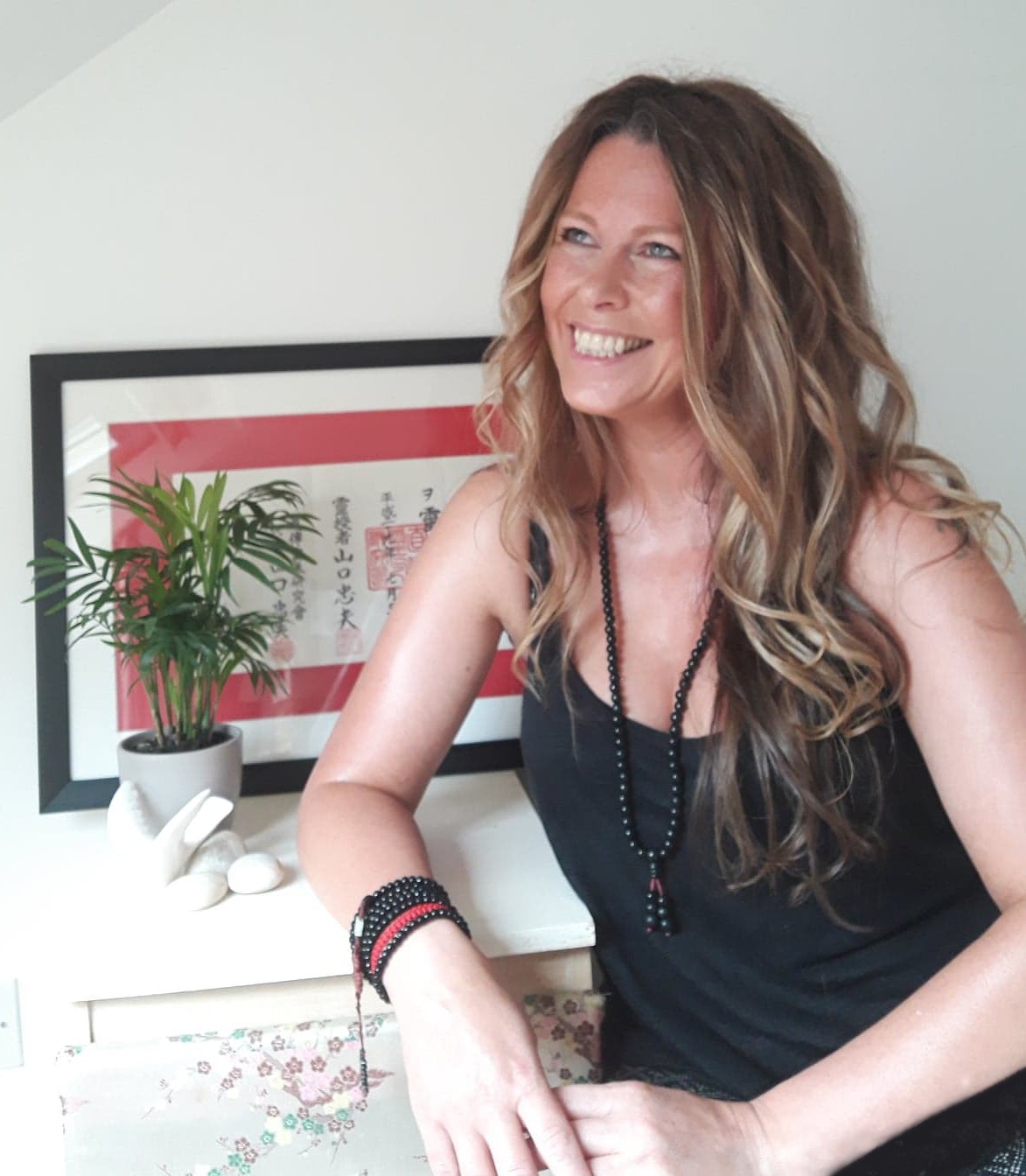 Kellie was one of the first students in the UK to gain an ITEC qualification in Holistic Reiki, which is an international qualification recognised across the globe. Her portfolio and study notes were taken by the governing board to be used as a benchmark for future courses.
She has also studied with the highest accessible authority on Reiki today, Sensei Tadao Yamaguchi, as well as with a western-style Reiki Master and holds strong lineages via Chiyoko Yamaguchi and William Rand, the renowned author and founder of the International Center for Reiki Training.
Kellie has completed the necessary training to work within a multi-disciplinary team specifically for NHS Oncology wards and hospices via Sam Buxton Sunflower Healing Trust.
You can contact Kellie with questions or for advice by clicking here.
The Reiki Principles
"The secret method of inviting happiness, the miraculous medicine for all diseases.
Just for for today: do not be angry, do not worry, be grateful, do your duties, be kind to all.
Every morning and evening, join your hands together and repeat these words out loud and in your heart. For improvement of body and mind.
Usui Reiki Ryōhō.
The founder, Mikao Usui"